We were honored to create and install a sign and wall graphic for Hope House in Dover, NJ. The work was fun to do and makes an interesting story, but what's most interesting is how my love of art brought me back to a wonderful place that I'd almost forgotten.
When I met the Director at Hope House, she took me on a tour of the facility to choose the best location for the sign and graphic. As we passed by a mural in the office, something familiar clicked: It was a mural I helped create as a high school student! As the President of the High School Art Club in Roxbury High, I had organized and helped paint the mural. I was very surprised to see the mural which I had almost forgotten about and I couldn't believe I was back doing another mural for the same organization! Check out the photos below!
For this project, we first created a typographic mural of Hope House's five 5 core values written in the shape of a cross in script and then again in a serif font. The cross was installed in their main waiting room.
The second piece that we created is a company logo sign, which we just installed in their reception area. As you enter the room, you see a dimensional acrylic sign of their logo installed on the wall. The half-inch thick white 3D lettering is adhered to a half-inch clear acrylic board with blue backing. This gives an illuminated look. Then the whole sign is pushed out from the wall with spacers giving it even more dimension.
Hope House is an extraordinary non-profit service agency that helps the extended Morris County community with behavioral, health and social service needs; especially for those who are oppressed, powerless, or otherwise disenfranchised. The work that Hope House does is truly inspirational. We were so happy to be able to help them by creating the right pieces to convey the hope and inspiration that they bring to so many people. We love working with organizations that we believe in! To learn more, visit their website at www.hopehousenj.org.
Check out the designs below and let us know what you think!
Here is a look at the dimensional logo sign.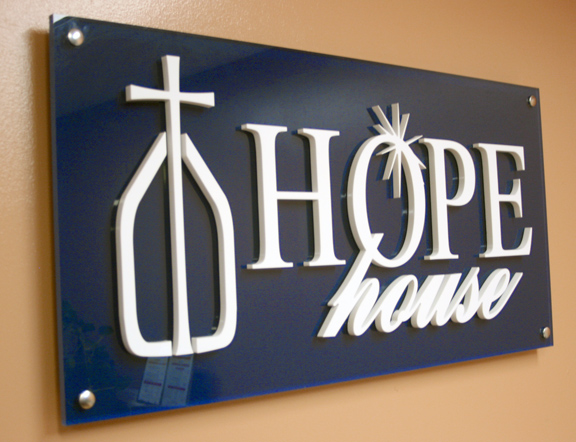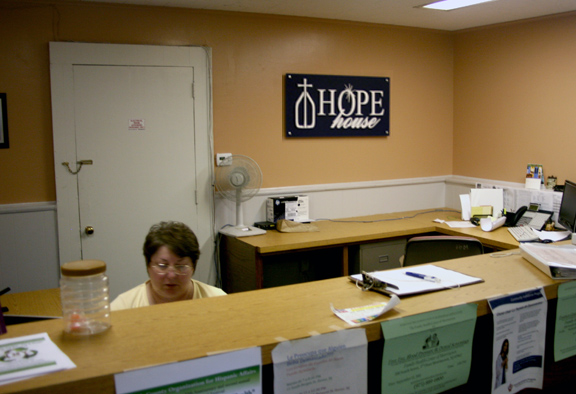 Here is a look at the typographic wall mural.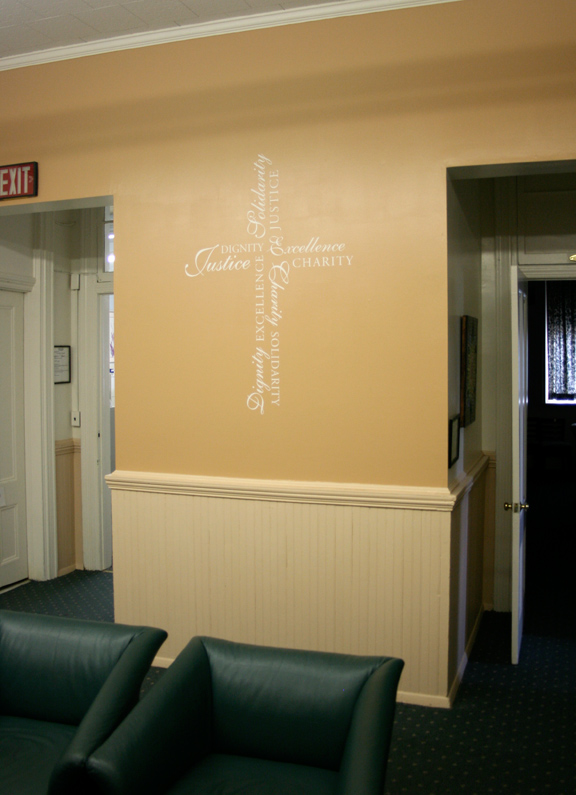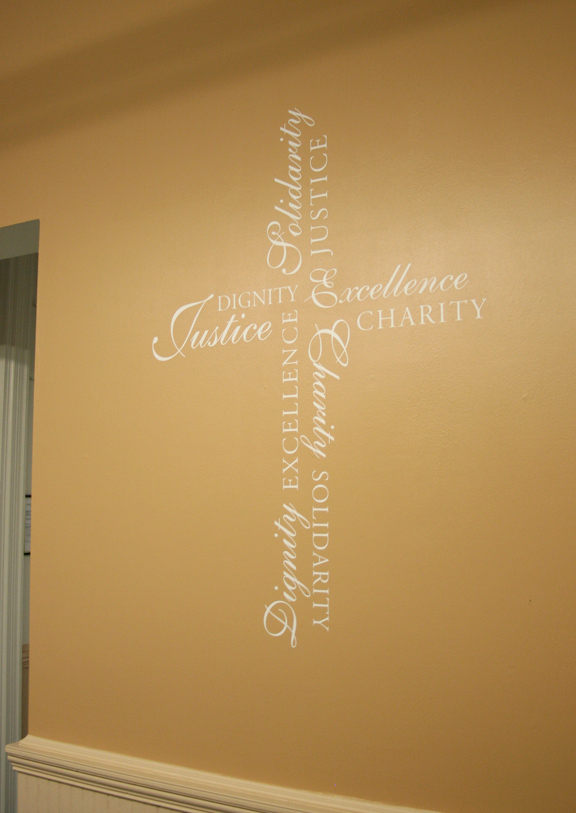 This is the mural I helped organize and paint when I was in high school.