How many different types of candy can you find on our latest design piece? From concept to copy to design, we loved creating every aspect of this poster sized invitation for Cimquest's technology event in Hershey, PA! When opened, the self-mailer folds out to an 18" x 24" poster that features a silver design menagerie of Hershey images splashed on a dark chocolate background.
The reverse side of the poster includes 5 panels of event information and the back panel for direct mailing, which continue in the silver, white and chocolate brown design style. As the piece is unfolded, event details are revealed one or two panels at a time. Kudos to our copywriter, who did a fantastic job of sweetening up all the technological information!
The entire piece folds to an 8" x 9" wafer-sealed direct mail invitation. In order to keep to the budget, the poster was printed on poster paper with two colors, silver metallic and a dark brown Pantone ink.
We're sure that the poster will be decorating offices and cubicles throughout the 3D print world and that Cimquest's attendees will have at least as much fun at the event as we did in creating the invite! Let us know your thoughts and tell us how many different types of candy (and other Hershey attractions) you found!
Here is a look at the inside poster.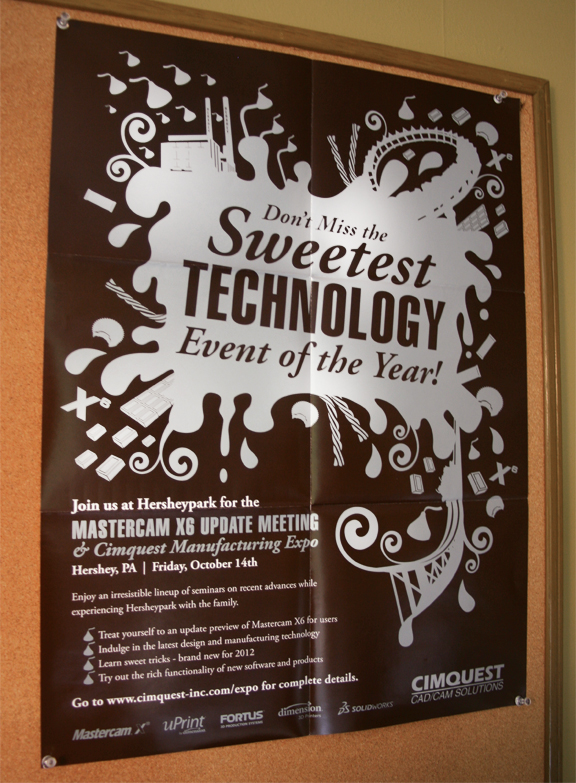 This photo shows the invitation front, flap and unfolded.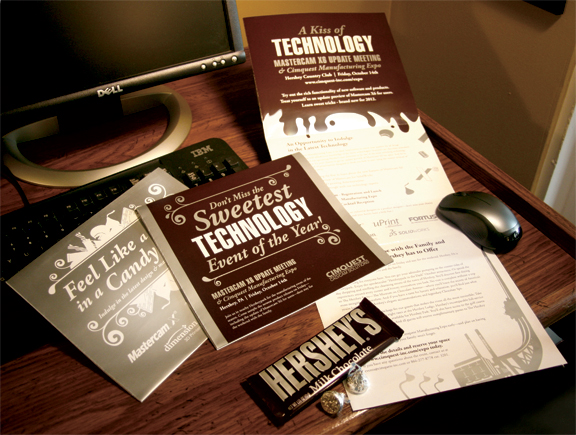 Here is a look a the email design for the campaign.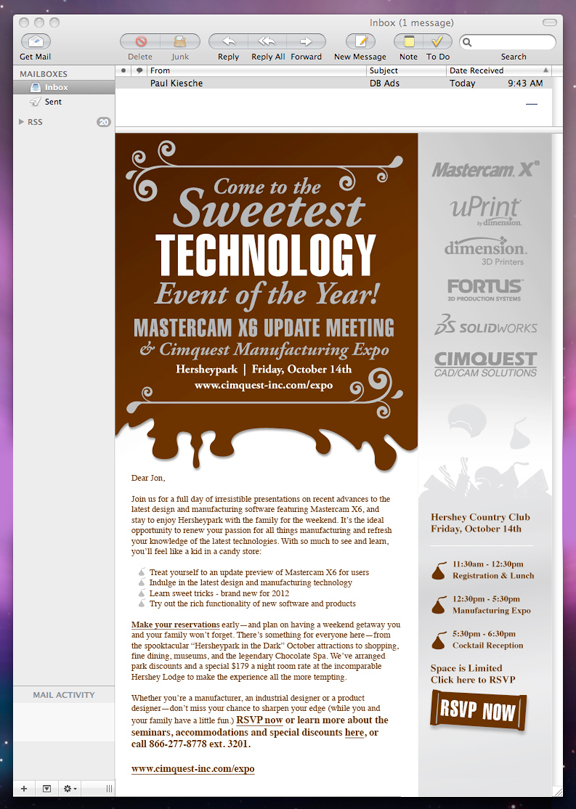 2 Responses to "Sweet Technology"