Check out this video intro and email template that we designed for one of our clients, Cimquest, Inc.! Cimquest, the leading resource for SolidWorks, Mastercam and a complete line of 3D printers, just launched the email program, which includes 2-minute video tips on the 2012 version of SolidWorks. We designed and animated a Flash introduction to the video which will be used as an intro for all future 2 Minute Tuesday videos. This gives the audience a professional and consistent experience with the release of each new 2 Minute Tuesday email. We included Cimquest's traditional branding and colors in our design but included a 2 Minute Tuesday logo and graphics to help it stand apart from Cimquest's other promotions. Please let us know what you think!
Here is one of the 2 minute tuesday videos with our intro. Just click the image to play.
Here's a look at the email template.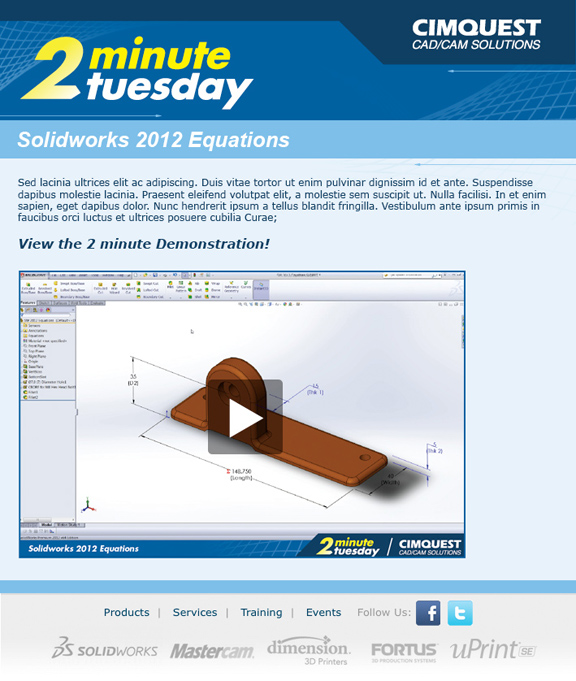 Here are some screen grabs of the video.