Jump-starting Summer 2012, we are thrilled to have had the opportunity to design some promotions for the "NJ MarCom Summer Networking Event." The design is inspired by common outdoor signs found pointing to a beach or pool. The bright colors and cheerful lettering depict the fun ambiance of the occasion. Festive but professional, these designs emulate the atmosphere NJ MarCom sets when gathering the best of marketing and communication associations for an evening of networking. The email invitation, web banner, and welcome sign PKD designed will help to set the stage for a fresh, new, productive and summery New Jersey event.
If you're interested in attending, visit their site at http://www.njmarcom.org/, and come say hi to us at our sponsor booth!
Below is the design of the Email Invitation we designed.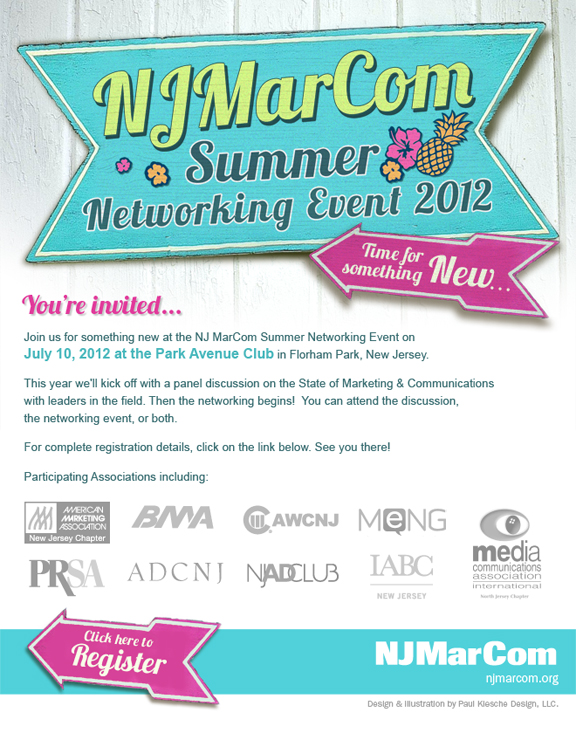 Here is a mock up photo of the design for the welcome sign we designed. Notice the sign and arrow popping from the sign. It is printed on multiple layers of foam core to give more pop.