Adding to the sweetness of designing the Update Meeting promotions for Cimquest Inc.'s 2011 Mastercam event, we just gladly accepted the prestigious American Graphic Design Award from Graphic Design USA.  This was an incredibly fun project to work on and receiving an award for the poster we designed is a great honor for our whole team here at PKD.
Working with Cimquest is always such a pleasure, it's great to receive this award with them. We congratulate Cimquest for a successful promotion and thank them for involving us. The poster not only provides details for the event, but the design itself is rich with chocolate and candy details as it is inspired by the location of the event—Hershey, PA. Check out our past blog, Sweet Technology, for more information on this project.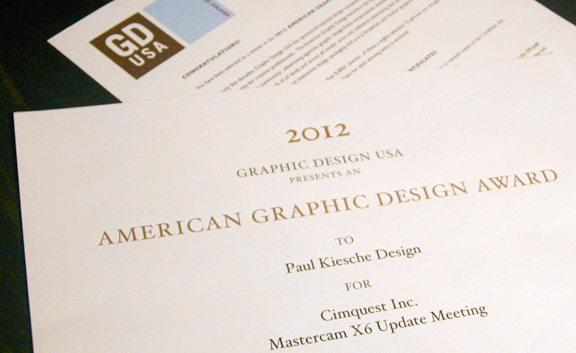 Below is the design of the promotion.