Over the past three years, we have had the pleasure of designing promotions, direct mail, advertisements, web graphics, illustrations, and more for the Historic Chester Business Association's annual events. Chester is a great town with lots of fun happenings, and we love designing the many promotions for their events.
From their summer Cruise-N-Shop classic car show to their Annual Christmas events and everything in-between, we take great pride in implementing artwork and design that reflects the charm and history present in Chester. We help to create hype about each unique event, and we were thrilled to hear that 2012's Fall Craft Fair had a turnout that was up even more from the busy years past. In fact, our promotions have been so successful that the HCBA has been using the same designs for the events since 2009 and they just have us update the information.
If you have the chance, make sure to hit up one of these events—they're a blast. Our designer, Jenna, had the chance to visit this year's Fall Craft Fair, and she said the atmosphere and artisans were great; check out the photo she shot below. If you're ever strolling down Main Street of Chester, you will probably see one of our posters hanging in the many storefront widows. And of course, if you are in the area don't forget to stop by our office over on Grove Street!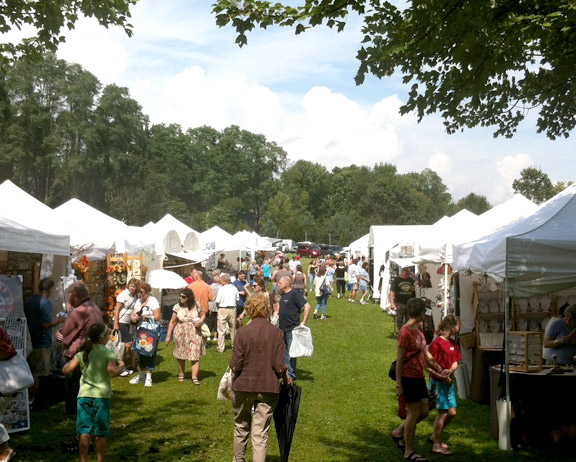 Here's a shot of the Harvest Celebration event poster.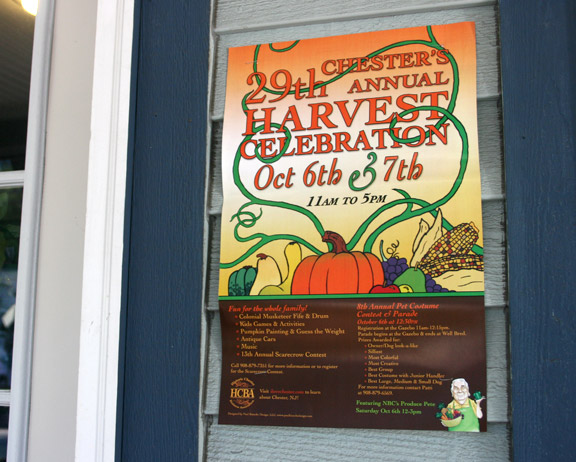 Below is a bunch of the postcards we've designed for the events.