PKD had the unique and exciting opportunity to create a book cover, micro-website and several illustrations for an up-and-coming fantasy writer's new book, Winter Nova. The novel tells of the journey that a group of 'gifted soldiers' embark on in order to save their city and temple from the dark forces of the Imperial Army.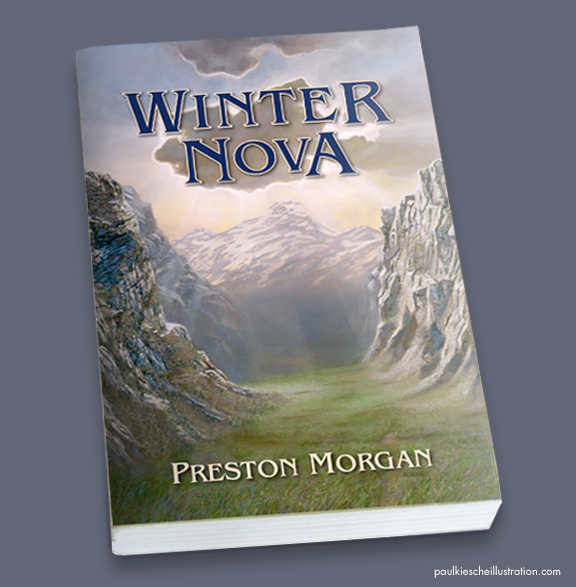 The book cover we created features a landscape illustration for the cover. The landscape illustration is of a late fall scene including a path that is barely beaten between two cliffs, and this somewhat dark scene is contrasted by rays of sun coming through clouds in the sky. We created four portrait illustrations, as seen below, to accompany the book on the micro-website. The portraits depict the four main characters in the novel: Arwyn, Evann, Gavin and Stefan.The portraits and the landscape were all painted in oil on canvas. To help captivate all types of readers, the author also asked us to design a micro-website to build excitement about the book and to provide another arena for exposure. The one page site not only gives a sneak peak of the plot, it also displays the illustrations and designs we created for the novel. We designed the book cover and the website to complement the story and the illustrations.
Winter Nova is being sold as an ebook and as a standard paperback. We are excited to show off our work; please let us know what you think. You can view the micro-website and buy the book at www.winternova.com.
Shown below is some of the process of illustrating the landscape. Included is one of the rough sketches, drawings and color studies for the landscape followed by the final painting and cover design.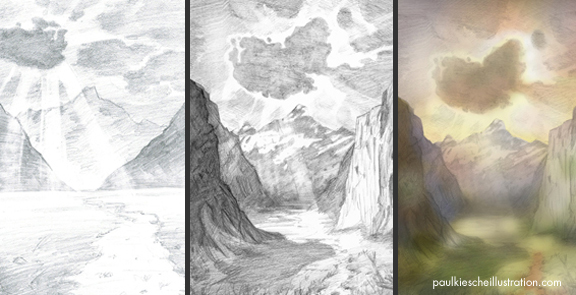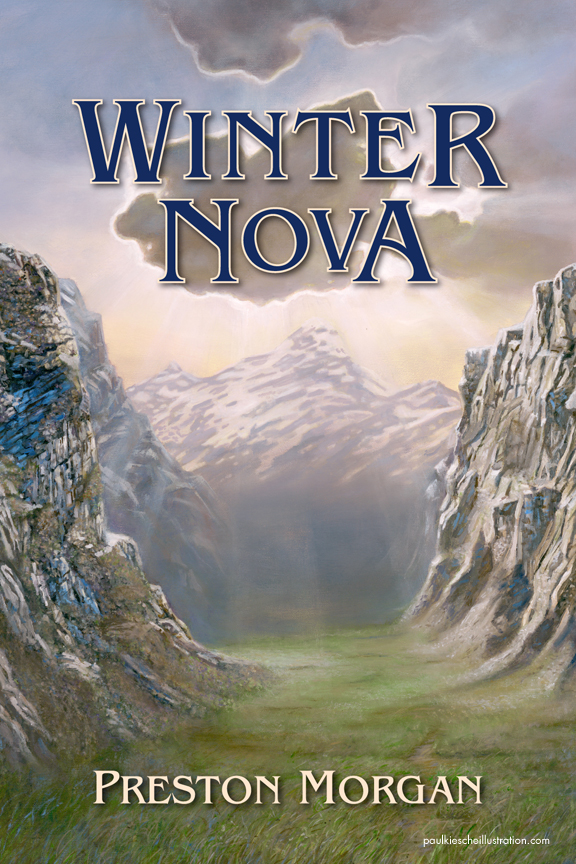 Here is a look at the full book cover design including the back and spine.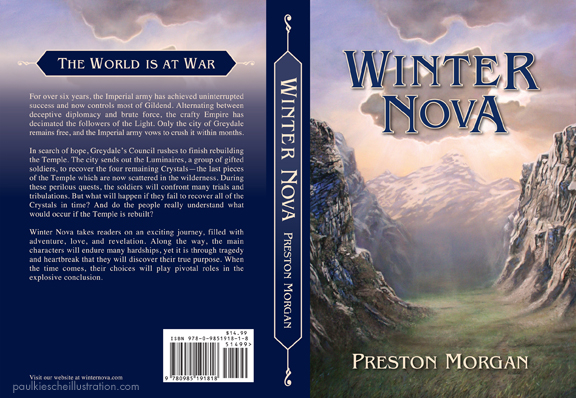 Below is a shot of the micro-website design. It's a one page website that uses jumplinks and lightbox technology to offer more information and zoomed in views of the art. You can view the site at www.winternova.com.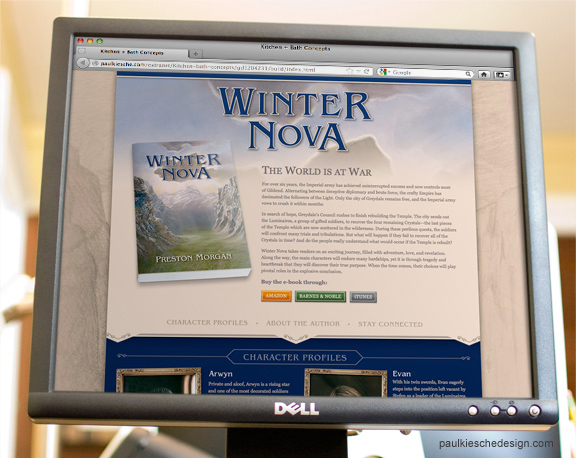 Below are some of the early sketches, drawing, color studies and final painting for one of the characters, Stefen.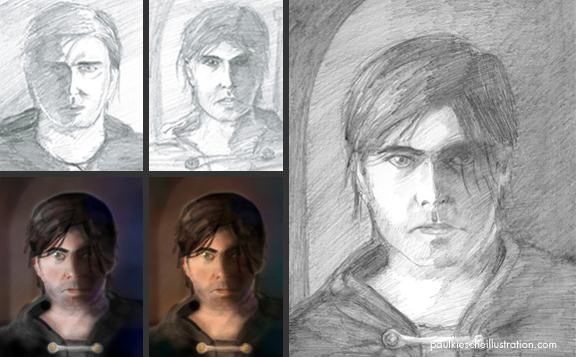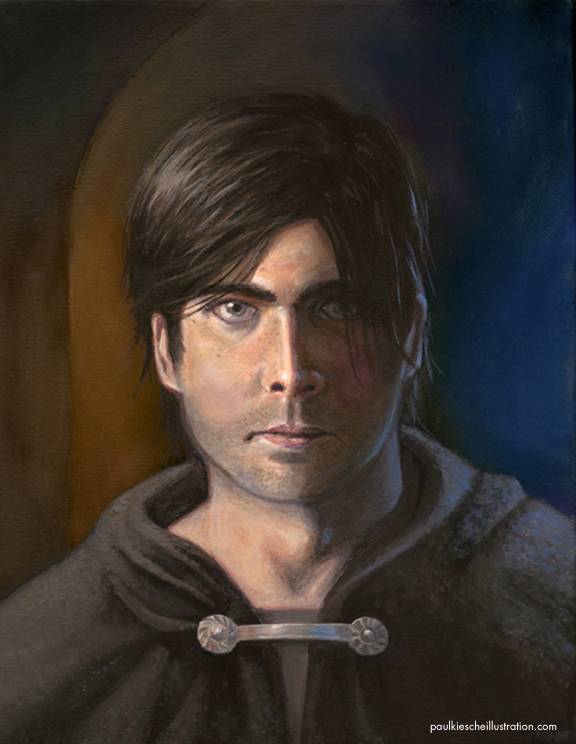 Here is a look at Evan's portrait and some of the process.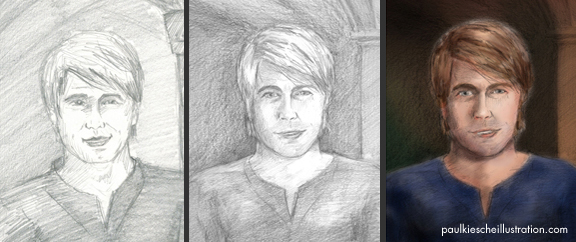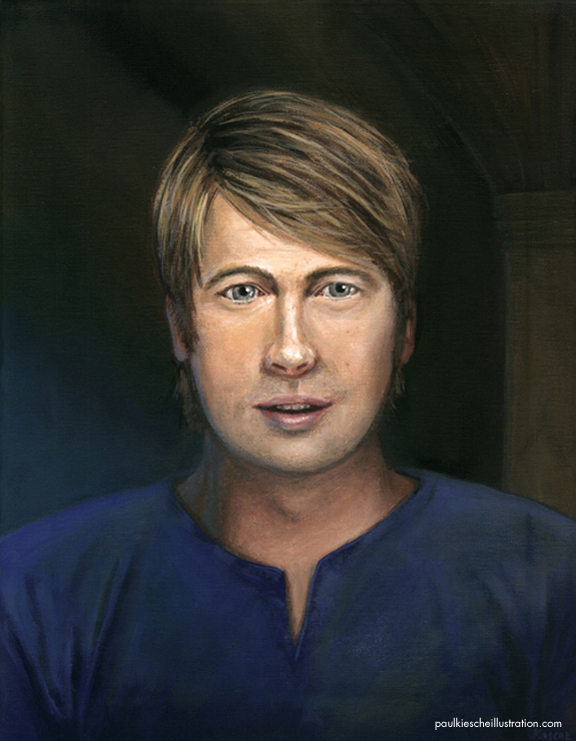 This is Arwyn's portrait.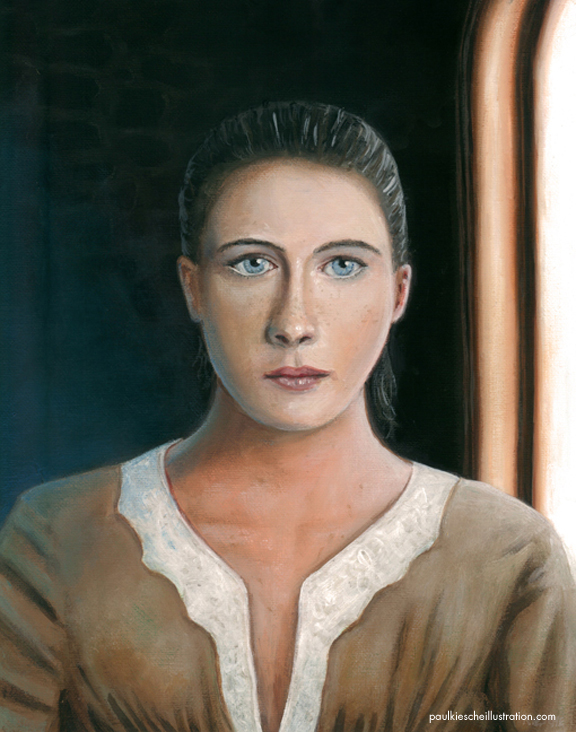 Below is Gowan's portrait.