Here's a sneak peak at the logo and website we have created for the Immigration Resource Center. The Immigration Resource Center is a nonprofit organization providing assistance to those who would like to immigrate to the United States of America.
The new website will help those trying to follow proper regulations in becoming US citizens. The logo and site represent freedom, safety, comfort and a welcoming invitation to immigrants. The site makes what could be a very difficult process seem less overwhelming; this site was made to be truly accessible and user-friendly. It was a real joy to work with our client on this project.
There is also an option to view the site in Spanish, however the Spanish site is still under construction.
Below are a few screen grabs of the site. You can preview the site here, but it is not live on their site as of yet. Please comment below to let us know what you think!
Here is a look at the logo design.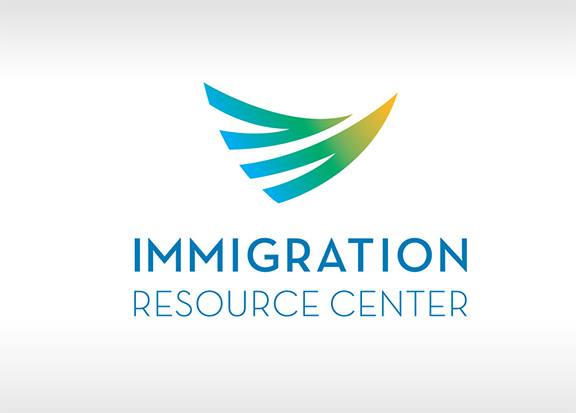 This is the home page design of the site.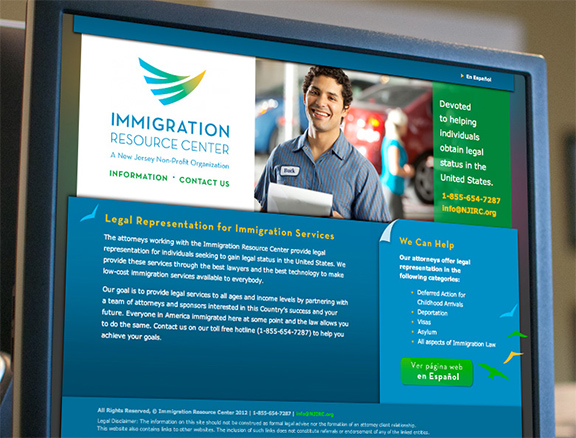 This is the information page.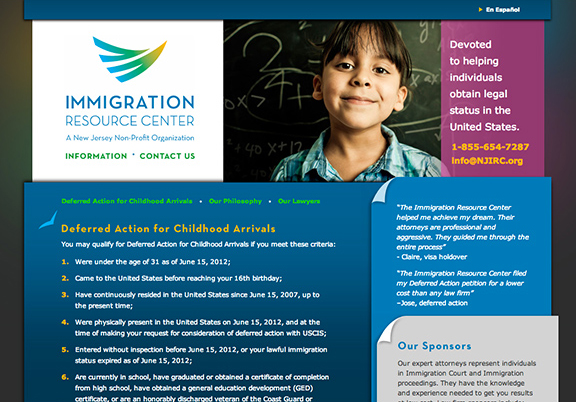 Here is a look at the contact page.
2 Responses to "Immigration Resource Center Branding & Website"