Who doesn't like a little head-to-head battle? Our recent promotional campaign for Cimquest's Stratasys Event featured a head-to-head boxing theme comparing two major 3D printing technologies. Cimquest is the leader in CAD/CAM solutions, 3D modeling software and 3D printers. Promotions for the event included a direct mail invitation, an email invitation, a reminder email and event retractable banners. Paul Kiesche Design wrote, designed, illustrated and built all the custom promotions. The direct mail invitation, the central piece, was a full color, two-sided poster folded 3 times to become an oversized self-mailer postcard.
Who would you place your bets on, Furious Fists FDM or Polyjet Pummeler? Be sure to let us know what you think of our promo campaign in the comments!
Below is a glimpse of the invitations.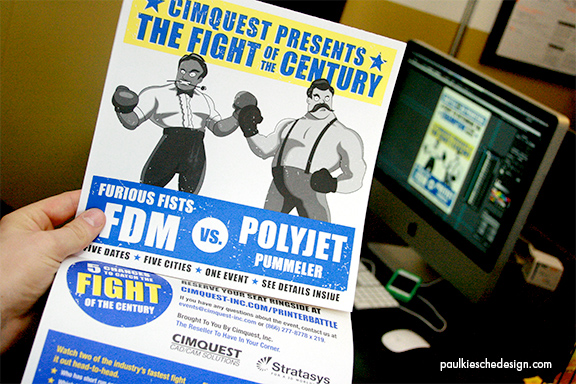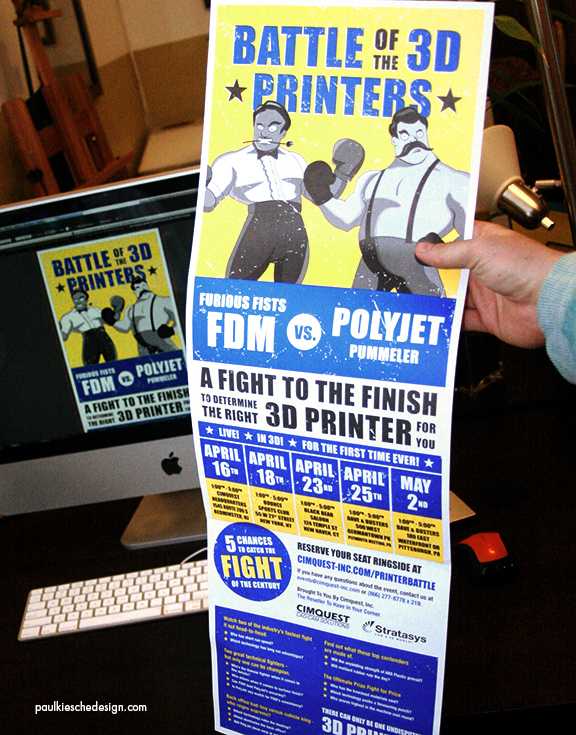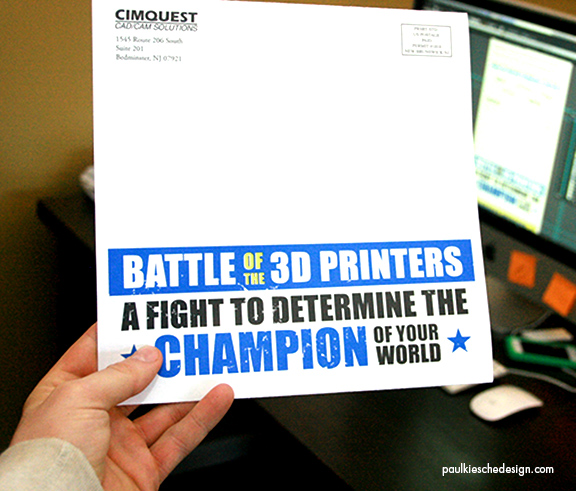 Here's a look at the email design.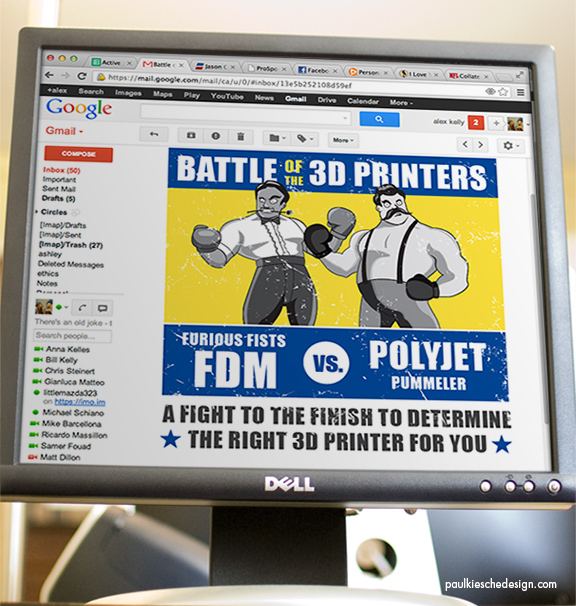 Both illustrated fighters were printed on retractable banners to display at the event.