We recently launched a website redesign for ATLANTA Drive Systems, Inc., a world leader in rack & pinion drive technologies. The design upgrade showcases ATLANTA Drive Systems' comprehensive solutions to any drive system needs—right down to the technical specifications and images. Retaining the company's color theme, we fashioned the site with a more user-friendly navigation.
The site was planned out and organized through a process of information architecture. We composed the navigation to allow for effective user flow, established a hierarchy of information and prepared for future expansion of the site. This systematic planning even allowed us to complete the site ahead of schedule.
The site was built with HTML, CSS, PHP and some Javascript to offer an image slider for movement, tabs, drop-downs, video viewing and much more.
Visit the site at atlantadrives.com and let us know what you think!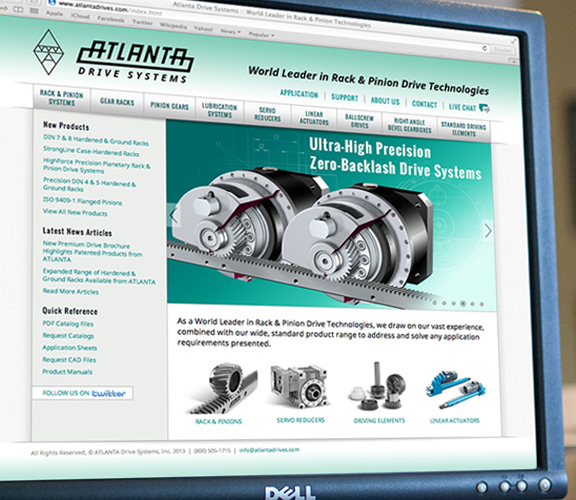 This is a typical product page using tabs for easier navigation…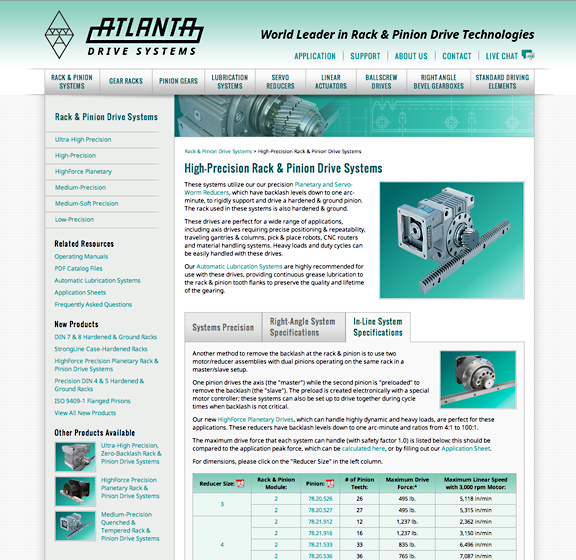 We created custom icons for the support and resource page…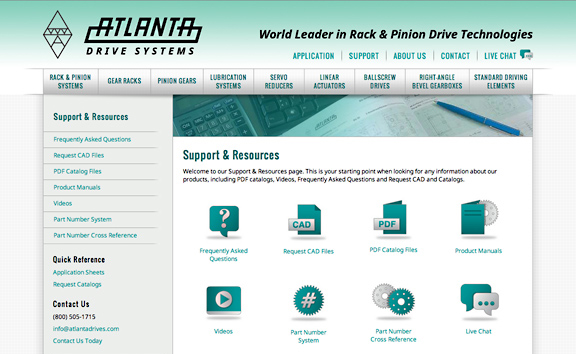 Here's a PHP request form featuring drop down menus to condense information…