…PKD! How exciting to be given the prestigious 2013 American Graphic Design Award from Graphic Design USA for our "Battle of the 3D Printers" artwork in the Direct Mail category. The American Graphic Design Awards is the largest design competition open to advertising agencies, graphic design firms, corporations, associations, universities, government, publishers and more.
Our "Battle of the 3D Printers" direct mail invitation was the central piece of a promotional campaign for Cimquest's Stratasys Event. (See our previous blog, Battle of the 3D Printers Promotions, for more information on this project.) It was a pleasure to work with Cimquest on this campaign and we are honored to share this award with them.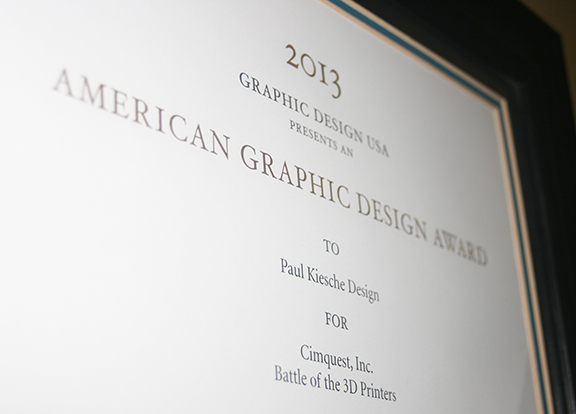 Below is a photo of the piece that we designed.