We are thrilled to share some exciting pieces we created for an employee training program launch. The pieces included designing, illustrating and writing a direct mail teaser, brochures, binder, an animated flash teaser, a powerpoint deck, leave-behind promotion, banners, labels, among an arsenal of other impactful deliverables.
For confidentiality purposes, we were asked to use a fictitious company name and logo for this blog post. So we will refer to our client as "Willow".
This campaign was launched internally within Willow as a way to introduce and educate employees on the new training program Willow was initiating. We designed and helped write the concept and copy for all the pieces of the campaign, which each featured two custom illustrations we painted in watercolor.
We kicked off the project by creating an exciting teaser for the program. We designed and printed a direct mail piece and an animated flash teaser. We designed, storyboarded, wrote and animated the flash teaser that was emailed to the employees. The direct mail promotion entailed a box with a designed label. The box included a book, designed letterhead and custom slider in an envelope. A message was revealed as you slid the card out of the sleeve.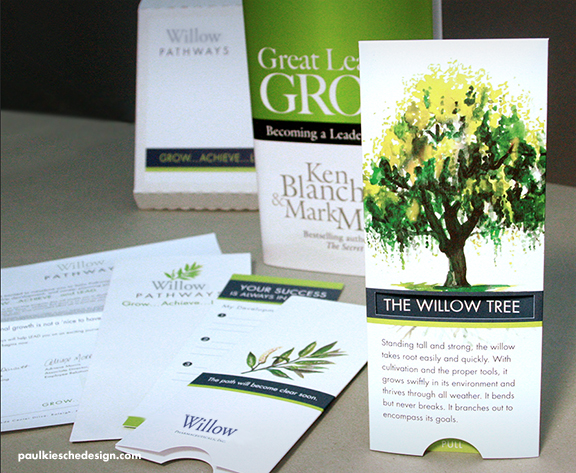 In addition, several teasers were created for the company's offices. Retractable banners were designed, printed and placed in the atrium by the elevators and in the break rooms. Table cards and potted plants were designed, printed and placed on break room tables to help create a buzz.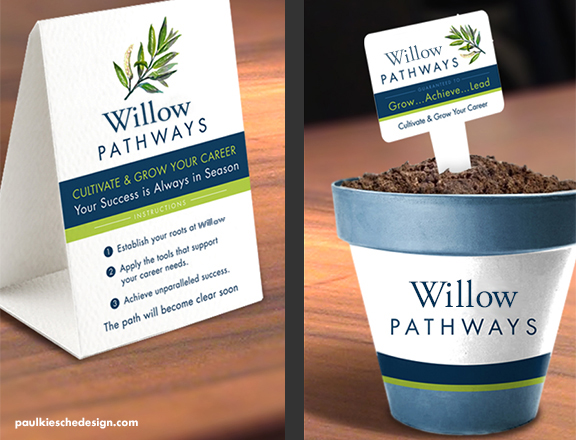 The campaign was then announced at a national company event. Several pieces were designed for the meeting including a leave-behind print promotion, handout promotion, PowerPoint deck and video script. Paul Kiesche Design designed a custom "matchbook" for the event to act as a memorable leave-behind piece. The matches in the book were replaced with seed sticks so employees could tear them off and plant wild flowers. We also helped create a storyboard and script for the video that was presented at the event.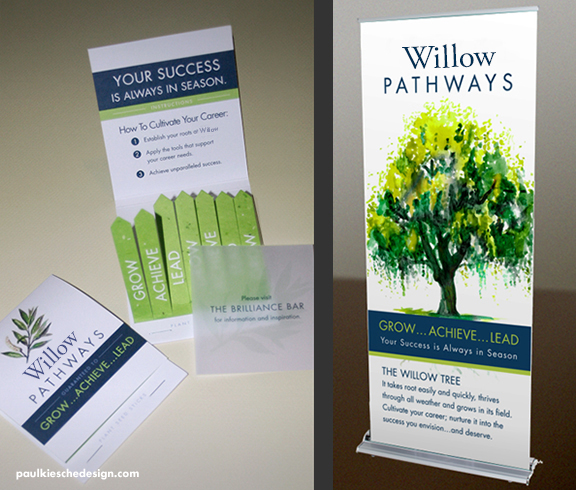 After the meeting, employees were given a binder and brochures that we custom designed. The binder was created as a 3-ring pocket binder with custom tabs. We capped off the project by designing four brochures that offered additional information about each of the programs.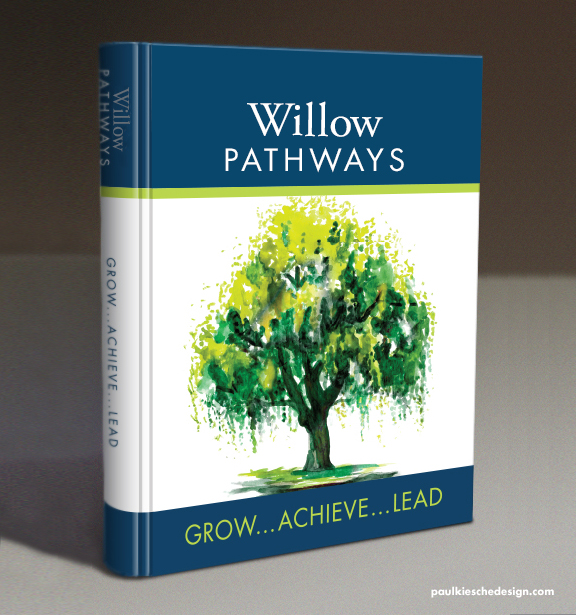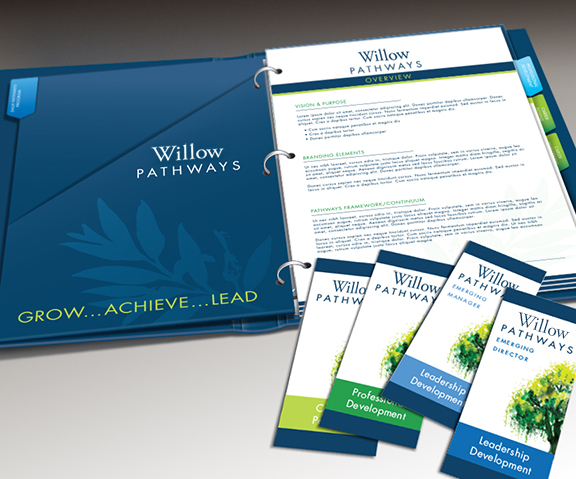 Please comment below and let us know what you think of the pieces!