We're excited to announce the official launch of the website PKD had designed, developed, and written for Encompass Communications & Learning, Inc., a provider of professional & leadership development programs, assessment tools, and solutions. Our involvement also included the design of 4 different initiative logos to represent their branded suite of solutions, some of which were noted in prior blog posts.
To start, PKD drafted the initial information architecture that served as the navigational map for user flow for the new website. Once defined, we interviewed Encompass thoroughly to help determine the creative direction of the website and all relevant imagery. A variety of appealing, yet thought-provoking photos were used to symbolize the strategic value proposition behind the Encompass brand. The photos themselves were modified to have a watercolor look & feel, which gave them additional life & textural dimension. Vibrant colors were used throughout the site to compliment the brand and portray the energetic boost that Encompass instills in its clients' business operations & leadership development efforts. The site was built W3C compliant & SEO friendly, and written in HTML, CSS, Java Script, and PHP.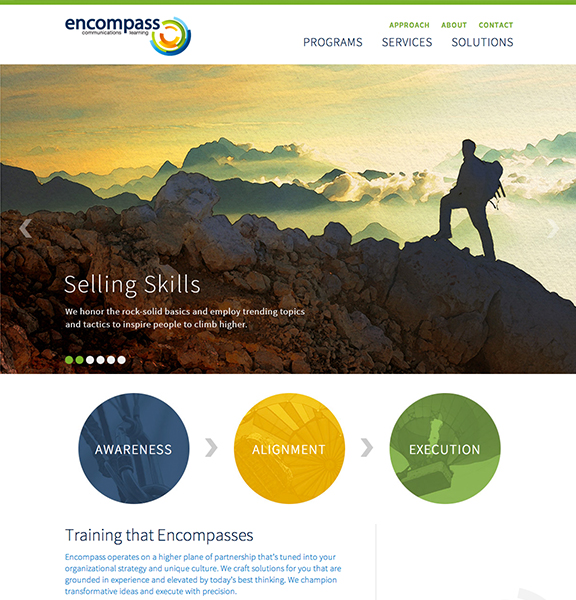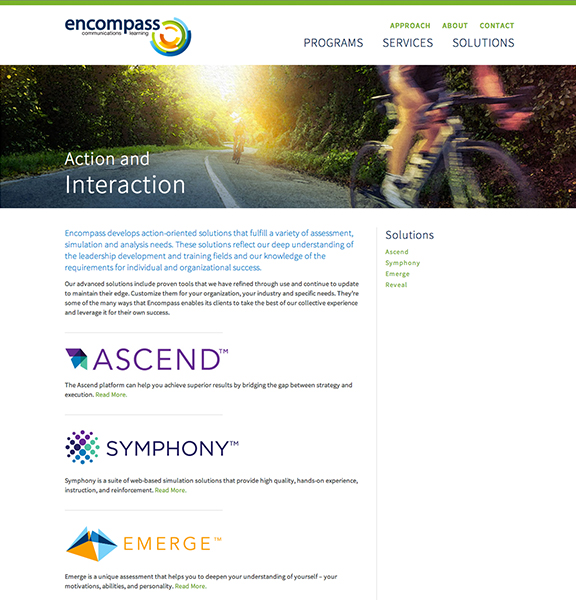 To bring Encompass' branding efforts full circle, PKD created a custom logo design for SYMPHONY – their web-based simulation solution. The meaning of the term 'symphony' is represented by the compilation of different sized circles & colors working together in harmony to form a unified larger circle. This logo served as the fourth & final component of the group of initiative logos that PKD designed previously for Encompass (ASCEND, REVEAL, and EMERGE). Each logo is a strategic variation of the other, creating a sense of synergy across the entire suite of offerings. All 4 were incorporated into the new website for optimal branding purposes.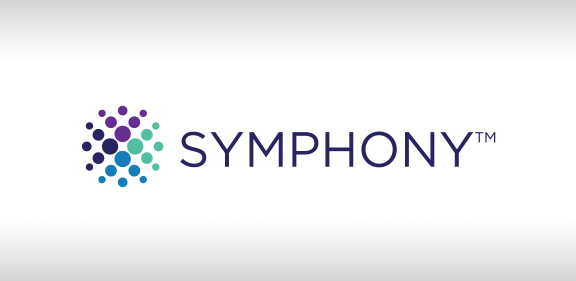 We'd love to hear your thoughts & experiences, so please share by posting your comments below. Thanks in advance!