Serving an astounding 71 different flavors of ice cream in total, Cliff's Homemade Ice Cream has become an iconic go-to place for local and regional ice cream enthusiasts. Cliff's turned to PKD to re-design their existing website and email coupon template in an effort to further elevate their brand's colorful personality and visual enticement of seemingly endless ice cream flavors.
Cliff's website allows customers to sample a 'virtual taste' for all that Cliff's has to offer: award-winning ice cream; delicious cakes for birthdays, holidays and special occasions; catering services; and merchandise. The color and font choices add historic flavor to the site, and – with the addition of PayPal functionality – customers can now purchase Cliff's Homemade Ice Cream merchandise directly through the website.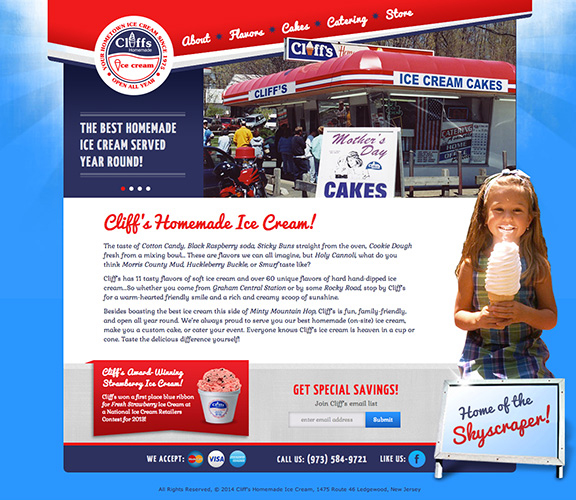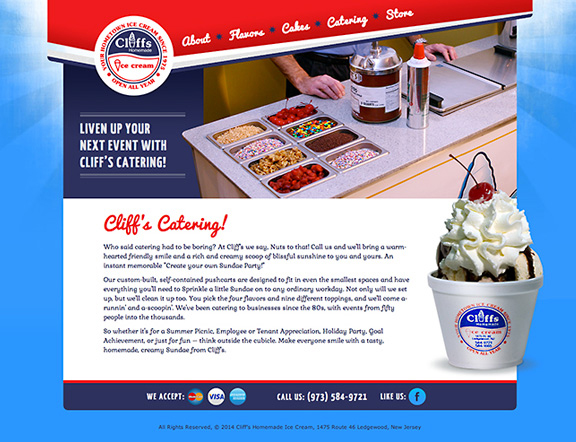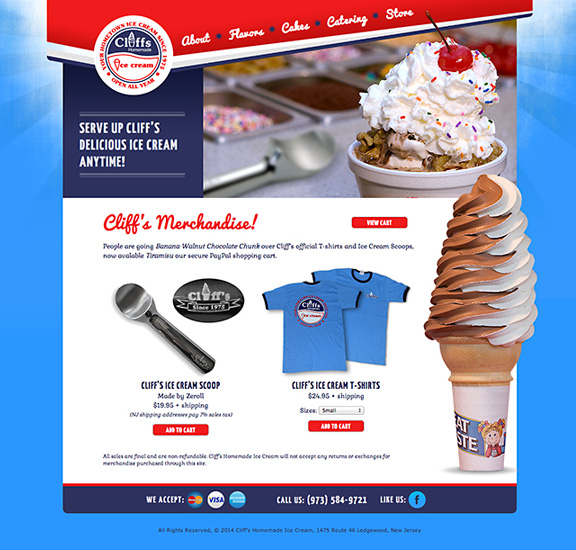 The email coupon template below was designed to compliment the website with updated and refreshing graphics geared to tempt all ice cream enthusiasts. We encourage you to join their free email list to receive exclusive special offers on popular ice cream flavors, cakes, catering services, Cliff's branded merchandise & more.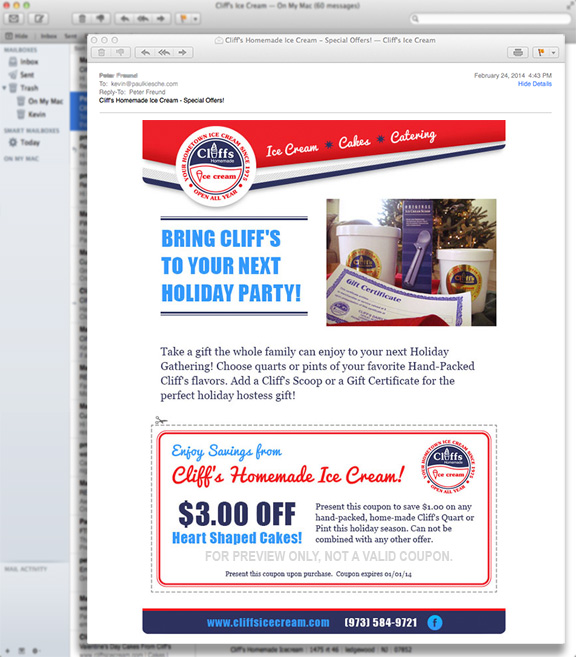 We'd love for you to share your thoughts with us. You can also check out the website at CliffsIceCream.com and let us know your favorite flavor.