We had lots of fun illustrating & designing the new promotions for HCBA's 14th Annual Classic Car, Antique Truck & Tractor Show. The event will showcase an exciting spectacle of classic cars, antique trucks & tractors – as well as feature a new trolley attraction that'll transport attendees from local parking designations to the actual exhibition areas.
To help "rev up" the visual appeal of this year's event, PKD created a custom illustration that became the cornerstone of all promotional pieces. Among the deliverables were:
A poster sized in two different dimensions (18" x 24" and 11" x 17");
A 5" x 7" direct mail postcard;
A full-colored Facebook cover image sized at 850 x 317 pixels;
A full-colored web ad sized at 376 x 376 and 250 x 250;
A rotating 728 x 90 web banner, and;
Several black & white print ads, which will be showcased across 5 different publications.
A 3′ x 24′ street banner has recently been added as well, which is nearing completion.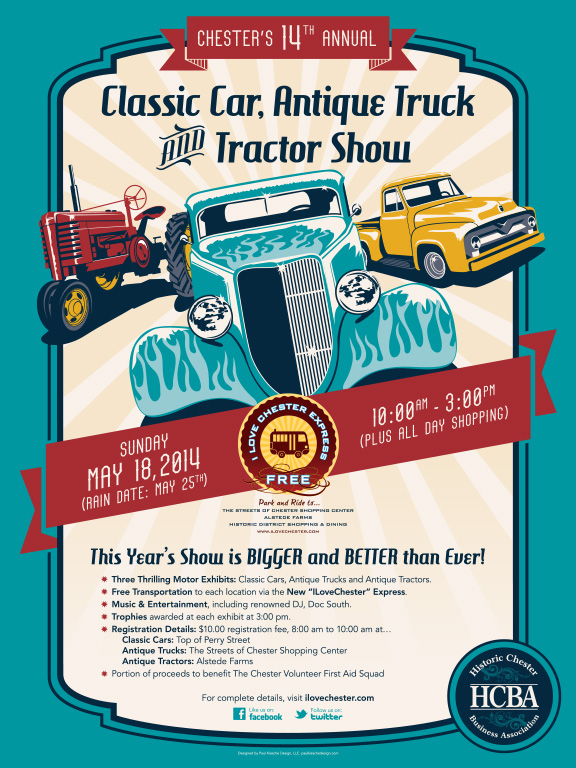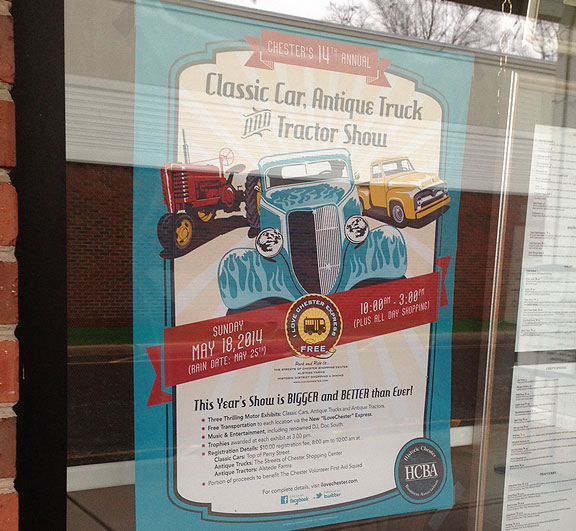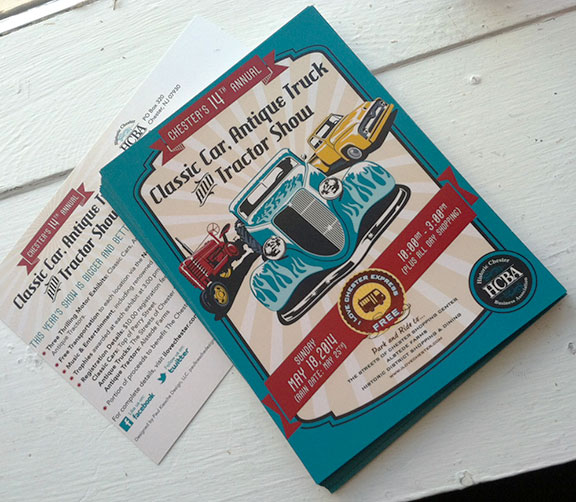 This fun-driven event is slated for May 18th, from 10am to 3pm (with all day shopping!). Don't be shy – bring the entire family!  For details, go to iLoveChester.com.
Let us know what you think about this year's custom illustration.  Did we do the event justice?