If there's one word that describes our team (besides 'creative' of course), it's 'adventurous'. In celebration of PKD's anniversary, we decided to get down & dirty with a day of paintball in the deep woods of West Milford at Paintball Depot. Unfortunately, we were the only team there in the morning – which meant we were forced to play against each other instead of another independent team. Our thoughts? – Bring it on! After some playful back and forth 'trash talking', new internal rivalries were born. ;-)
We had an absolute blast trekking, running, hiding, crawling, ambushing, strategizing, and perhaps more than anything else – laughing! It was a great time, and we have the welts, bruises & body aches to prove it.
We even had a few black bears attempt to 'overthrow' our game, but they decided to kindly exit the parameters on their own. As you can imagine, we were very, very grateful. ;-)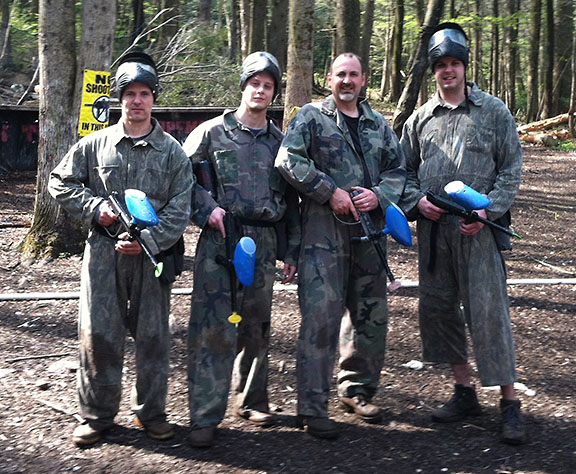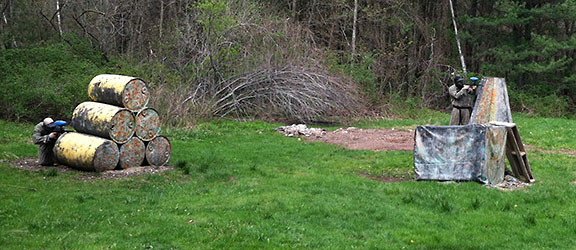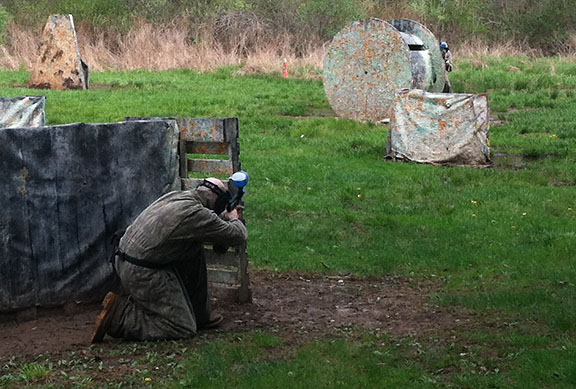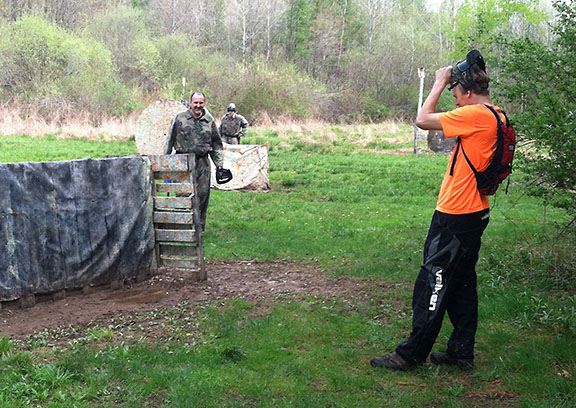 So…
How should we celebrate PKD's anniversary next year? Any suggestions?