Paul Kiesche Design helped create Identity Finder's new website and support marketing material. Identity Finder is a global leader in security and privacy software focusing on sensitive data discovery and protection.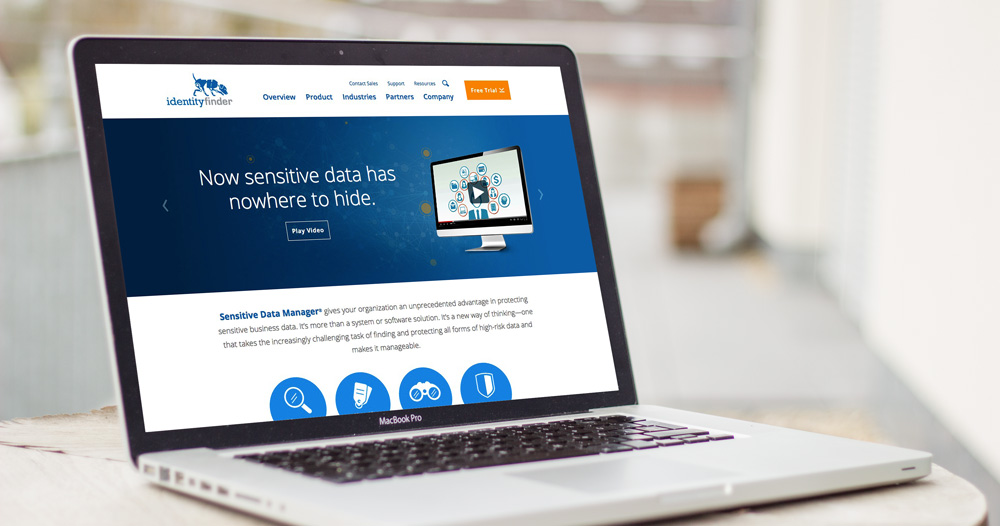 The goal was to help establish a powerful online presence, create a visual online representation for the product, encourage sales and help support their marketing objectives.
We architected, wrote, designed and helped build their new website. The site was built W3C compliant, search engine optimized, and responsive to mobile devices. Visit their website at identityfinder.com
Following the website we designed several pieces for Identity Finder's marketing including a data sheet template, a white paper template, a PowerPoint presentation, an email blast, a landing page and an infographic.