Here's a peak at the latest promotions we created for Cimquest. Both an email and a postcard were designed to encourage consumers to update their Mastercam software. Mastercam software is used by industrial designers for machining, modeling and 3D design of parts and products.
The promotions were designed to look like an old newspaper ad for a lathe. We wanted to emphasize the problems with using outdated software. The postcard was designed 9″x6″, two sided, four color with a full bleed. The design was also used for web graphics.
Let us know what you think of the design!
Here's a view of the front of the postcard.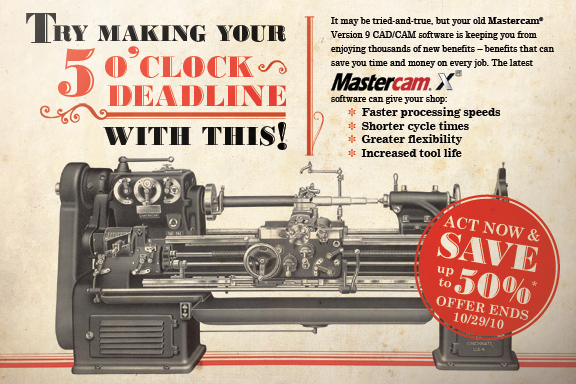 This is the back of the card.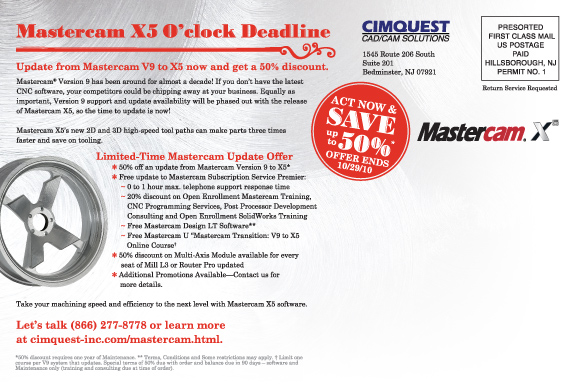 Below is a portion of the email designed for the campaign.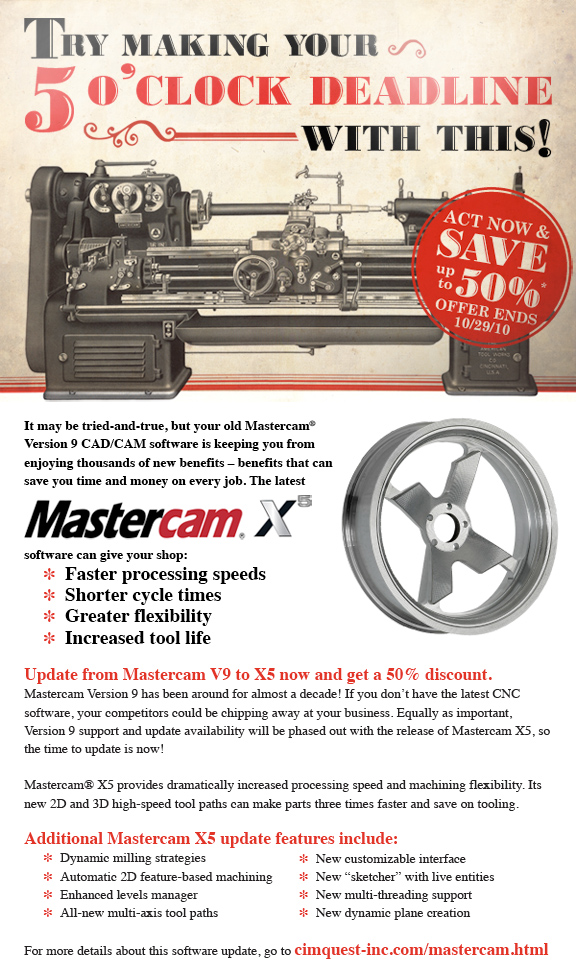 Share this post:
Tweet
One Response to "In with the New… Software"