Over the last few months we've been working with Bold Learning Solutions on their Brainscape product! Brainscape is learning software built for online and iphone use. Paul Kiesche Design helped re-design and illustrate their web site and iphone application!
Brainscape is learning software that uses an electronic flashcard system. They specialize in test preparation, learning languages, academics, or general knowledge like bartending. Brainscape's cognitive science uses an optimized version of spaced repetition that they call Confidence-Based Repetition. Check out their web site here brain-scape.com.
We helped design the main pages of the site and iphone application. Illustrations were custom created for many of the pages. We also designed custom icons for the application and site. The designs shown below are built as template designs and would be used for multiple pages and multiple iphone applications. PKD was only responsible for setting the look of the site and application. Brainscape has an amazing in-house team of developers who built the site with the latest and greatest technology available. Brain-scape.com is live and has already started to increase in sales. They are constantly improving the site and adding to it, so some of the site is still a work in progress.
Here's a quote from the Andrew Cohen, the Founder and CEO of Brainscape,  "Paul's designs have completely overhauled our image across our website and mobile app ecosystem, and we have received a very positive reaction from our users. Sales began to increase immediately upon the re-release of our website."
We've had a blast working with them and can't wait for the next project! Please share this link or comment below and let us know what you think!
Below you can see samples of the design. The first three images are the home page, category page and find page of the site design.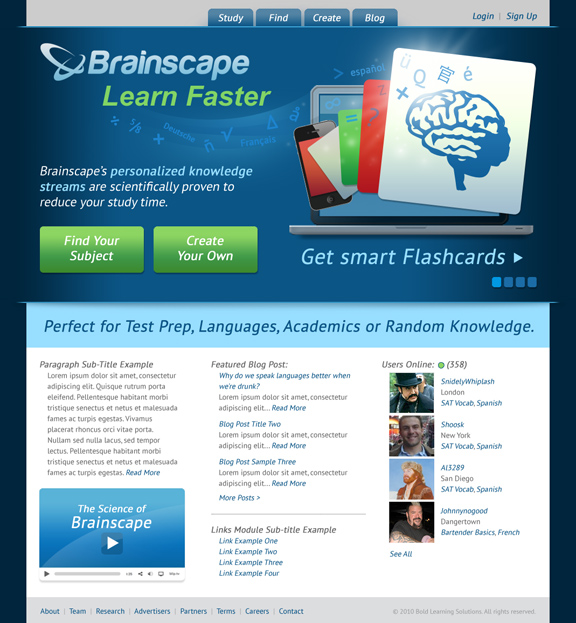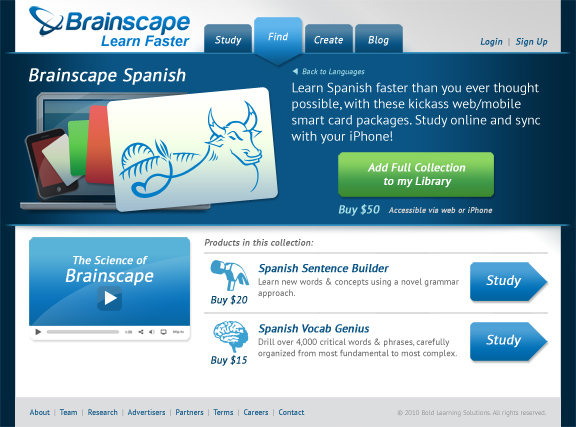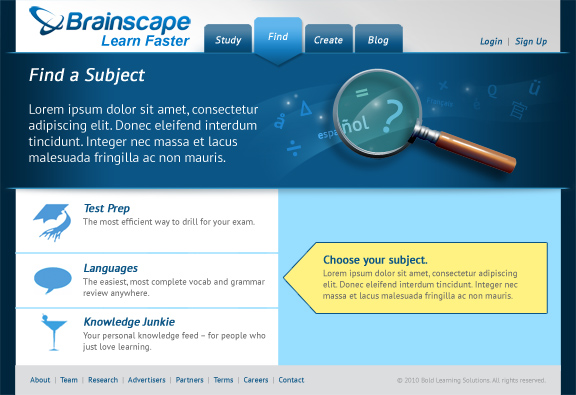 The next four images show some of the design for the iPhone application.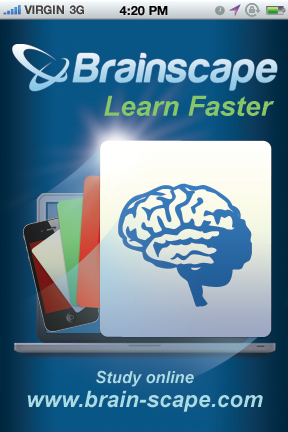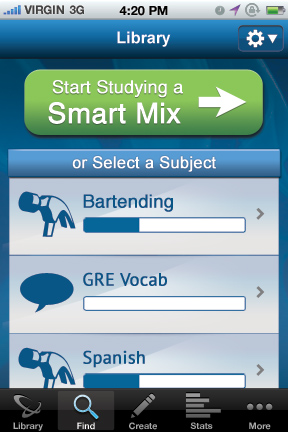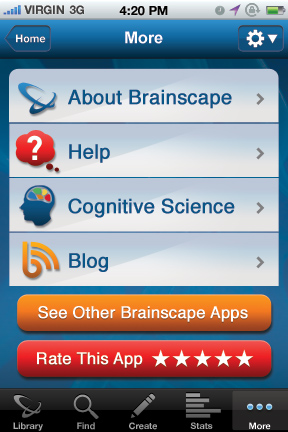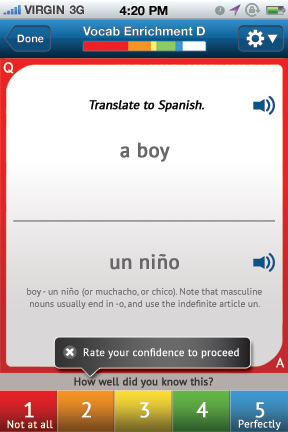 Below is another illustration we created for the site for the "create decks" page. The illustration shows the difference between a deck of cards verses a subject which contains multiple decks.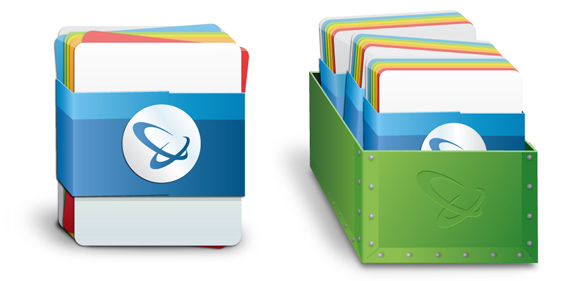 6 Responses to "Design for the Brain"