We are proud to introduce Marigold Communications, a new New Jersey based marketing communications company! We were fortunate enough to help them from the very start. We were hired to come up a with a name, logo, business card and letterhead.

Why Marigold? Well, they specialize in school advertising and communications, specifically school bus advertising. Marigold is such nice way to describe that yellow color we all know from the traditional school buses. Sounds simple enough, but these things go through extensive research and brainstorming to discover the perfect name.
We had a great time designing the logo and stationery. It's all designed to be two color. The business card is two sided and has a full bleed for a big impact. The letterhead is one sided and has a bleed on the bottom.
Hopefully we'll get the chance to create more great work for them and extend their branding. It's so exciting to be part of a new company. Good luck with your new business Marigold Communications!
Please, comment below and let us know what you think of the new brand!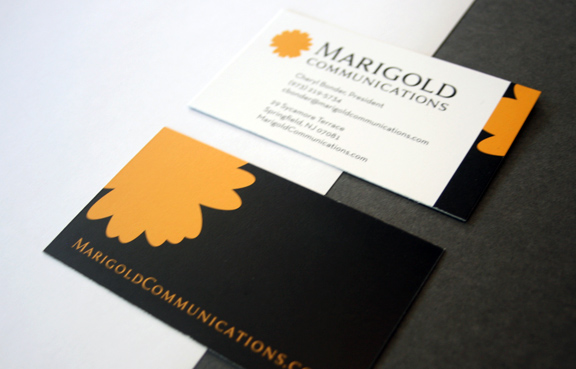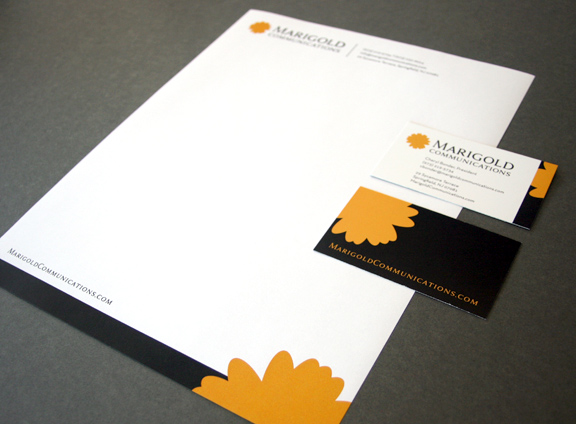 3 Responses to "Branding Marigold"